Welcome to Saul Surveying And Mapping, LLC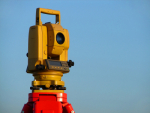 Located in Laurel, Mississippi, Saul Surveying & Mapping, LLC provides a comprehensive range of services in respect to both residential and commercial properties, oil and gas Surveyor, construction staking/layout, and utility/route/right of way Surveyor. Our office location, combined with our local knowledge, means we are able to provide our clients with a fast, reliable and above all, fully independent professional service.
Our company is fully insured with Commercial General Liability Insurance, Auto Liability Insurance, and Worker's Compensation and Employers Liability Insurance. Certificates of Insurance can be given upon request.
With over 17 years of combined experience, our professionals can assist you with all of your surveying needs. Our clients include a variety of businesses in Mississippi and in Alabama. We work with oil and gas companies, construction companies, architect firms, attorney offices, banks, schools, state agencies, as well as individuals.
Our approach has changed through the years. We start out by simply listening to the needs of our client and then examine the scope of work to be done. We strive to deliver results promptly and assure success.